Reviewing the development history of our enterprise, like the phoenix's nirvana over 50 years, Jinfei has grown up to the national leading enterprise in the area of wheels for automobile, motorcycle and electric bikes from a small unknown agricultural machinery factory. Jinfei people summarize a truth: "Difficulties could always be overcome."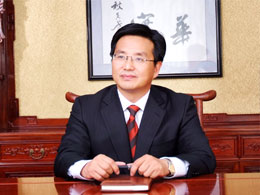 The spirit of our enterprise that is "obedience, cooperation, dedication, innovation" is what encourages us to innovate and develop continuously to realize the development of Jinfei.

There is no royal road to development, and innovation has no end. In the past, we made concerted efforts to overcome any difficulties and gain the significant victory. At the moment, we are standing at the new starting point. If we take reformation in 1998 as the first pioneering of us, and setting up the wheels factory in 2003 as the second pioneering, then we will welcome our third pioneering in 2010 to come soon.

To achieve the grand goal of the century enterprise, we positively put forward development plans and measures in coming 5 years, which is, to create first-class, the international well-known enterprise; to implement innovative boost, high quality competition, lawful management and strong enterprises with talents; to accelerate the construction of high-end wheels for autos and motorcycles and auto engine project by introducing advanced technology and improve the level of automation; to actively promote system innovation, establish and perfect the personnel training mechanism and strengthen the basic management work.

As a national industry leading enterprises, we must fulfill the fly of Jinfei with more emancipatory idea, more strong will, more confidence and more scientific method, integrating each person's opinion, to create new chapter in Jinfei's history and realize a new development of Jinfei.

Looking to the future, we have a way to be one hundred years before us, which heads to our magnificent target that leading industry trends, and realize the dream that where there are autos, there are Jinfei wheels.

Welcome you to join us.